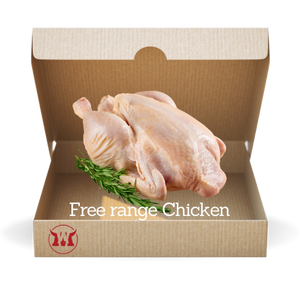 Exceptional free-range chicken delivered to your doorstep!
Our chickens are produced with care from field to fork – always 100% free-range and reared to the highest welfare standards. Deliciously tender and quick to cook, our chicken breasts are best served whole-roasted or sliced into skewers for a stirfry.
Your meat will arrive fresh in cryovac packaging that includes:
1x Free Range Whole Chicken
WM Meat brings the best meat to market, employing low-impact farming methods to produce exceptional food for our customers – free of additives and hormones.
Ready to give us a try?